Why our children are more prone towards suicides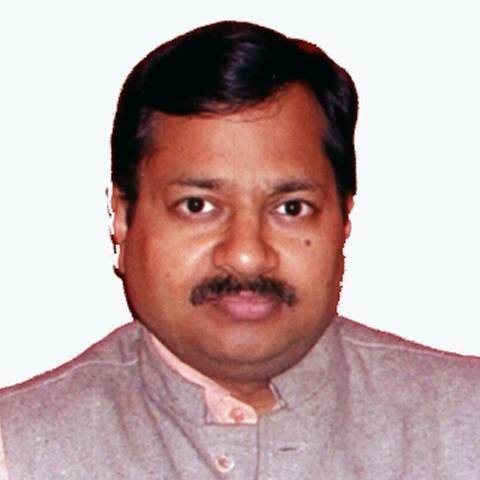 Date
28-Mar-2019
Total Views
688
Total Comments
0
Uploader
Rajeev
Upload Date
28-Mar-2019

Top Articles in this Category
In the meantime, on December 6, there was news of Babri structure, the AgustaWestland scandal to Mallya's confession and CBI dispute in the newspaper to discuss or debate with anyone, but there was a small news in the meantime that the due to scared of scolding by his class teacher- A class VII student allegedly committed suicide in Indrapuri area of Delhi. For a moment, it has appeared just like a general news, but in the second moment suddenly a question arose that just because of the scolding of teacher the student has committed suicide. This news took me to an old and tragic memory when several years ago in my village, one boy of class X residing in my neighborhood had committed suicide because his father had scolded him on his failure in Metric.
One more such incident happened last year in Anuppur district of Madhya Pradesh, where a 10th student hurled by the principal's scolding- committed suicide. After this and I remember, a few years ago, a tenth student at the Army School in Delhi Cantt had taken poison after coming home after being scandalized by the computer teacher in the school. In fact, the news is so common now that on one or other occasions, Delhi and nearby Delhi, such news is printed on every corner of the newspaper, and people do not pay attention to this in their busy lives.
Breaking the trap of this news, I remembered the days of my school, when the teacher not only beat up on the mistake but also many times he used to be scolded without any fault. Still, such a horrific thought had never come to our mind. But today, how easily the students they take such steps merely on a little scolding of them. Although, in the past few years, beating up of the children has been completely banned in the schools, yet these cases cannot be halted till now. It seems that rather than inculcating the desire to do something worthwhile in life, children of today are more fascinated with the way to erase themselves.
The first thing to do is to find the problem so that the solution can be discussed. If you talk about the problem with respect to schools, then, of course, today, the schools have banned the corporal punishment altogether, but in return, the introduction of mental punishment is more dangerous. In this, the students are repeatedly threatened to be evicted from school, calling their parents or humiliating in front of all the students in the classroom. An emotionally strong student would tolerate this, but the students who are emotionally weak cannot take this up. However, the schools can play a key role in normalizing issues which have become taboo for new disciplines in the last few years.
The second one, today the school has become the landlocked place, where the children receive only bookish education, secondly, the house has also been reduced to the periphery inside of the walls. Even if the colony is being equipped with modern amenities, even though they are being given modern facilities, remember that the children are alone, they do not have a joint family, so that if the mother rebuked, then grandmother, Tai or Bua could give affection. Hence, a sense of insecurity is inculcating inside them. People must play with their children, give them time, and make them emotionally strong, this will never let negativity to rise within them. The schools should also understand that they have not taken the contract of providing paper knowledge only but also have the responsibility to strengthen them on the social level and emotional level. The biggest thing in it is to think that apart from being to a student, these are also the children of gentle heart and mind. If they do not do mischief in this age, then when will they do it, the better solution is that children should have time-period to mischief in schools so that it does not keep hurting them in the future.
Today even, after paying a heavy amount of money by parents, most of the cases of suicides in the students are coming from modern schools, and coaching institutes. When I saw data released by the National Crime Records Bureau in the past, 100 cases of suicides were registered in Kota alone in 2014, out of which 45 were coaching students, and in 2015 there were cases of suicides by 20 students.
Actually, the nature of educational institutions is that they only take care of the students till the classroom and afterward the students themselves have to look after that how they will cope with the culture of the outside world. In such a situation, some find ease in having love relationships while some become victims of loneliness. The feelings of the mind and the bodily reactions are inter-connected to each other. Just like emotions will be the body's reaction. So, If you constantly keep scolding your children for good numbers, careers, jobs, habits, etc., then they will narrow down to their own world and eventually when their mental pain becomes unbearable, then they will take this step.
Thirdly, it is well known that up to a certain age, students need financial assistance, resources, and materialistic things to move forward. Many times, they get easily all these things but hardly get moral, mental support in the times of stress and pressure that was previously found in joint families. You do not consider the children to be mature even at the age of 20, because at this stage he cannot solve the problems of all his problems alone, so be their companion, their partner and give them the courage and inspiration to face the problems.
Now what has happened is that in many cases, both the parents are working. By just admitting the children into expensive schools, parents understand that they have carried out their full responsibility. And, buying them expensive toys in the name of love, will make them happier for a moment but somewhere within him, the depression and loneliness starts budding in. Another biggest mistake is putting pressure by the parents every day is keep saying to their children that how much we are spending money on you, and if you do not score well in exams, our social respect will go done.
Parents today will have to understand that the definition of loving your child, nurturing is not confined to their admissions to Big-schools, buying them expensive toys, and many more clothes to wear. If you are heavily investing in them, do not keep showing your pride to them all the times. These children are not your horses, that you are betting on them that if they lose it then your stakes will be worthless. Instead of showing the pride and arrogance, let them realize the importance of their life. Tell them that living life is the most beautiful thing and confront the challenges of life without fearing is the real bravery. Tell them that the failures are the obvious parts of life, no one takes birth as a winner, instead, all are born as players. And that, we become players only when we play well on every single field of life, this will possibly help them in solving their problems of life otherwise the feelings like- suffocation, loneliness, irritability, mental retardation, will make them more prone to miseries like suicide. Help nurture your children with positivity.