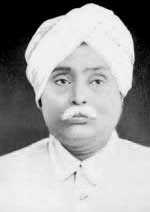 Mother :
Mrs Gulab Devi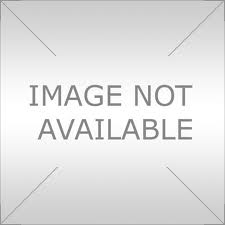 Lala Lajpat Rai (28 January 1865 – 17 November 1928) was an Indian author and politician who is chiefly remembered as a leader in the Indian fight for independence from the British Raj. He was popularly known as Punjab Kesari meaning The Lion of Punjab also known as "Sher-E- Punjab" in Hindi. He was part of the Lal Bal Pal trio.[1] He was also associated with activities of Punjab National Bank and Lakshmi Insurance Company in their early stages. He sustained serious injuries by the police when leading a non-violent protest against the Simon Commission and died less than three weeks later. His death anniversary (November 17) is one of several days celebrated as Martyrs' Day in India.
Lajpat Rai was born in Dhudike (now in Moga district, Punjab) on 28 January 1865.[2][3][4] (The word 'Lala' is an honorific, applied to prominent Hindu men of the time.) His grandfather was a Svetambara Jain .[5] Rai had his initial education in Government Higher Secondary School, Rewari (now in Haryana, previously in Punjab), in the late 1870s and early 1880s, where his father, Radha Krishan, was an Urdu teacher. Rai was influenced by Hinduism and created a career of reforming Indian policy through politics and writing.[6] (When studying law in Lahore, he continued to practice Hinduism. He became a large believer in the idea that Hinduism, above nationality, was the pivotal point upon which an Indian lifestyle must be based.) Hinduism, he believed, led to practices of peace to humanity, and the idea that when nationalist ideas were added to this peaceful belief system, a non-secular nation could be formed. His involvement with Hindu Mahasabha leaders gathered criticism from the Bharat Sabha as the Mahasabhas were non-secular, which did not conform with the system laid out by the Indian National Congress.[7] This focus on Hindu practices in the subcontinent would ultimately lead him to the continuation of peaceful movements to create successful demonstrations for Indian independence. He was a devotee of Arya Samaj and was editor of Arya Gazette, which he set up during his student time.[8] After joining Indian National Congress, he took part in political agitation in Punjab, for this he was deported to Mandalay (Burma-Now Myanmar), but after few months Lord Minto allowed him to return India because he has not sufficient evidences to prove Lala Lajpat Rai as guilty.
Graduates of the National College, which he founded inside the Bradlaugh Hall at Lahore as an alternative to British institutions, included Bhagat Singh.[9] He was elected President of theCongress party in the Calcutta Special Session of 1920.[5]
Lajpat Rai travelled to the US in 1907, and then returned during World War I. He toured Sikh communities along the US West Coast; visited Tuskegee University in Alabama; and met with workers in the Philippines. His travelogue, The United States of America (1916), details these travels and features extensive quotations from leading African American intellectuals, includingW.E.B. DuBois and Fredrick Douglass. The book also argues for the notion of "color-caste," suggesting sociological similarities between race in the US and caste in India. During World War I, Lajpat Rai lived in the United States, but he returned to India in 1919 and in the following year led the special session of the Congress Party that launched the noncooperation movement. Imprisoned from 1921 to 1923, he was elected to the legislative assembly on his release.[10]
He initiated the discussion on the partition of Punjab. Writing in The Tribune in November–December 1924, he penned,
My suggestion is that the Punjab should be partitioned into two provinces, the Western Punjab with a large Muslim majority to be [a] Muslim-governed province; the Eastern Punjab with a large Hindu-Sikh majority to be [a] non-Muslim-governed province.
He also proposed Muslim provinces to be set up in the North West Frontier Province, Sindh and East Bengal.[11]
In 1928, the British government set up the Commission, headed by Sir John Simon, to report on the political situation in India. The Indian political parties boycotted the Commission, because it did not include a single Indian in its membership, and it met with country-wide protests. When the Commission visited Lahore on 30 October 1928, Lajpat Rai led a non-violent protest against the Commission in a silent march, but the police responded with violence. The superintendent of police, James A. Scott, ordered the police to lathi charge the protesters and personally assaulted Rai, who was grievously injured. Rai could not recover from the injuries and died on 17 November 1928 of a heart attack. It was obviously known that Scott's blows had hastened his demise.[12]However, when the matter was raised in the British Parliament, the British Government denied any role in Rai's death.[13] Although Bhagat Singh did not witness the event,[14] he vowed to take revenge,[13] and joined other revolutionaries, Shivaram Rajguru, Sukhdev Thapar and Chandrashekhar Azad, in a plot to kill Scott.[15] However, in a case of mistaken identity, Bhagat Singh was signalled to shoot on the appearance of John P. Saunders, an Assistant Superintendent of Police. He was shot by Rajguru and Bhagat Singh while leaving the District Police Headquarters in Lahore on 17 December 1928.[16] Chanan Singh, a Head Constable who was chasing them, was fatally injured by Azad's covering fire.[17]
This case of mistaken identity did not stop Bhagat Singh and his fellow-members of the Hindustan Socialist Republican Association from claiming that retribution had been exacted.[15]
The Lala Lajpat Rai Trust was formed in 1959 on the eve of his Centenary Birth Celebration, to promote education. The trust was founded by a group of Punjabi philanthropists (including R.P Gupta and B.M Grover) who have settled and prospered in the Indian State of Maharashtra. The Lala Lajpat Rai University of Veterinary & Animal Sciences, in Hisar, Haryana, is a state university was created in memory of Lajpat Rai. A statue of Lajpat Rai stands at the central square in Shimla, India (having been originally erected in Lahore and moved to Shimla in 1948). Lajpat Nagar and Lajpat Nagar Central Market in New Delhi, Lajpat Rai Market in Chandani Chowk, Delhi; Lala Lajpat Rai Hall of Residence at Indian Institutes of Technology (IIT) in Kanpur and Kharagpur; as well as the Lala Lajpat Rai Institute of Engineering and Technology(LLRIET), Moga, are named in his honor. Also many institutes, schools and libraries in his hometown of Jagraon, district Ludhiana are named after him. The bus terminus in Jagraon, Punjab, India is named after Lala Lajpat Rai. Lala Lajpat Rai Hospital, Kanpur is also named in his honor.
The Lala Lajpat Rai Institute of Management is a business school in Mumbai.
Lajpat Rai's mother, Gulab Devi, died of tuberculosis in Lahore. In 1927, Lajpat Rai established a trust in her memory to build and run a tuberculosis hospital for women, reportedly at the location where she had died.[18]
The trust purchased 40 acres of land in April 1930 from the government, which gave a free grant of an additional 10 acres on Ferozepur Road (now Sharah-e-Roomi). Construction was started in 1931 and completed in 1934 when the hospital gates were opened to patients.
A marble plaque commemorates the opening of the hospital on 17 July 1934 by Mahatma Gandhi. On the migration of trustees to India in 1947, the government invited Begum Raana Liaquat Ali Khan, Syed Maratab Ali, Professor Dr. Amiruddin and some other notables and philanthropists to become acting trustees of the hospital in July 1948. They constituted a managing committee, with Begum Raana as the chair, for running the Gulab Devi Chest Hospital.
Photo Gallery